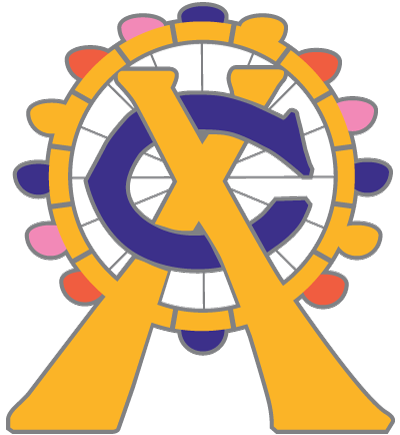 OUR HISTORY
In 1950 the Exchange Club of Savannah under the leadership of the Savannah Exchange Club Fair Association held their first fair, known as the Coastal Empire Fair.  The main emphases of the fair were to develop interest with in the Exchange Club, enhance the opportunities for the growth of 4H and FFA programs, and fund the Jefferson Athletic Club.  The Jefferson Athletic Club was started as an afternoon recreation site for boys.  Its founder was Victor B. Jenkins, a young lawyer and member of the Exchange Club.  He offered his parent's garage as a meeting place where boys could enjoy sports. Since that time, the Club and Fair Association have donated millions of dollars to several charities as well as the Jenkins Athletic Club, that impact youth in the Savannah area in a positive way.  Also, the Fair Association and Exchange Club have supported numerous groups such as Senior Citizens, Salvation Army, the Union Mission, Crime Stoppers, the Fresh Air Home and many others.  Another true highlight of the Fair is the Sunshine Special, when 400-500 disadvantage children and young adults are treated to a morning at the fair.  All rides, entertainment and food are free to the participants.
The Exchange Club of Savannah is a member of the National Exchange Club
Founded in 1911 the goal of Exchange was to "exchange" ideas among businessmen in the community. The volunteer efforts of Exchange Club members have supported the needs of the country and of local communities. With 650 clubs and over 20,000 members throughout the United States and Puerto Rico, Exchange is the country's oldest service organization operating exclusively in the United States. Exchange sponsors activities designed to benefit, award and develop our nation's youth, promote crime prevention, serve senior citizens and recognize military and public safety service providers. Exchange also promotes Americanism programs, and its national project is the prevention of child abuse.
OUR STAFF
The Exchange Club Fair Association board of directors consists of 19 officers and directors who serve without compensation. Directors are elected from the membership of the Exchange Club of Savannah.
The Board of Directors provides oversight and management of the annual fair. Meetings are led on a monthly basis.
The Current Board of Directors:
President - Larry Reed
Vice President - Carey Johnson
Immediate Past President - Joe Gamble
Treasurer - Michael Lariscy
Assistant Treasurer - Walter Day
Secretary - Bill Gardner
Director of Operations -Chris Hafer
Directors:
Ed Derst, Chris Andrews, Joe Roberts, Dave Peck, Michael Flynn, Gardener, Jack Rodenberry, Lum Purvis, Jason Ford, Mike Flynn, Joe Kerr, Jill Ciechanowski
Ex Officio:
-All past presidents of the Fair Association